Tonight I celebrate my love for you....
I have fond memories of my parents playing that song when I was a kid. I find that song the perfect way to describe how I feel today. August is Read a Romance Month but I say every month is Read a Romance Month because I couldn't imagine my life without romances.
I wasn't a reader. I wasn't that kid who had her nose in a book. I used to lay in front of the television for hours and let my brain turn to mush. My mother hated that. She would tell me that words were beautiful, that books were better than television. I didn't believe her. What fourteen year thinks their mother knows anything anyway? But she was right.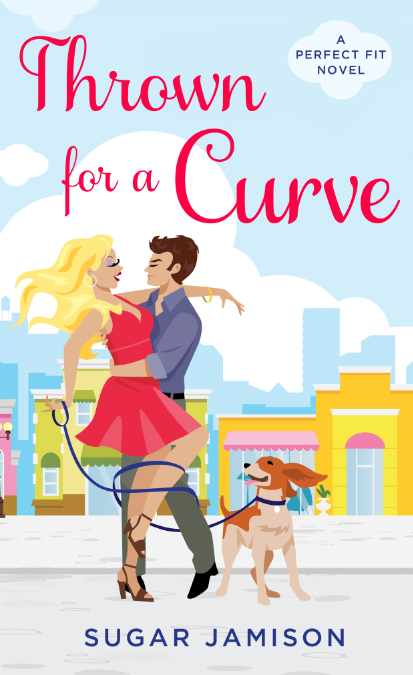 She gave me CHANCES by Jackie Collins, which isn't a romance, but it changed my life. All she said to me was, "I remember really liking this book when I was a teenager. I think you'll like it too." I did like it. I loved it. There was sex in it! And cuss words and drama. And I was a fan because I didn't know that books could be like that. I thought they had to be boring, that they always had to have some preachy lesson like the books they made us read in school. I never thought I could read to escape.
It wasn't until I was sixteen and I had my first real job at a little gift shop on the highway did I discover romance. My first was a historical. A reprint of an old Catherine Coulter book. Instantly I was drawn into another world of Earls and bodices and yumminess. But there was also love in those books. Love and happy endings and I was addicted.
From there I went on to Jude Deveraux whose words I fell in love with. And then there was Susan Elizabeth Phillips who introduced me into the world of contemporary romance and really swoon worthy heroes. I read every book put out by these authors. I only made $6.35 an hour at my little job, but my paychecks were spent buying books. Buying romances.
It wasn't until college did I discover Jennifer Cruisie. I had read so many of her books but it was BET ME that shook me. I saw that heroines don't have to be model thin or classically beautiful to be loveable and sexy. And I decided that I wanted to write books like that. Funny books that made others as happy as all of those books made me. So I picked up a pen that day and never put it down.
My paychecks may have gotten a little bigger since my teenaged days but they still get spent on buying books
And now for the questions! Every author participating in RARM is asked to answer these questions. Here I go!
1 - Describe the most daring, adventurous or inspiring thing you ever
did. 
I'm not daring. I feel bad for saying that. But I'm a super planner. I'm quitting my full time job to focus on writing more. But even that was planned out. I'm going to be daring one day. I plan to be. 
2 - Tell us about your journey to becoming a writer. (How did you decide
to get started? Did you always know or was there a specific moment when you
knew?) I started writing in college. I talked about that above a little bit, but I was at work one day and I looked around and thought .. "I can't be stuck in this same place for the next thirty years." I knew I had to get out but wasn't qualified to do anything else,so I figured I would get good at writing.
3 - Tell us about The (or A) Book That Changed Your Life. (Why?)
BET ME is the reason I started writing. But THIS HEART OF MINE but Susan Elizabeth Phillips was my introduction to romantic comedy. That book wasn't just funny. It was tragic and sweet and had an ending I'll never forget. That book really rocked my world and my made me look at romantic comedy in a whole new light.
Thanks to Jeannie Moon for recommending me and READ A ROMANCE MONTH for existing! 
Categories: None